"It Ain't Like It Used to Be. But It'll Do"
(28/03/2020)
A lire si vous avez un peu de temps et que vous connaissez assez d'anglais, un long article de Tim Pelan sur Cinephilia and Beyond au sujet de The Wild Bunch (La Horde sauvage, 1969) de Sam Peckinpah. "Comment The Wild Bunch est devenue à la fois l'éloge d'un passé mythique et un modèle pour un nouveau type de films d'action". plein de superbes photographies et des liens pour télécharger le scénario original. Cliquez sur l'image.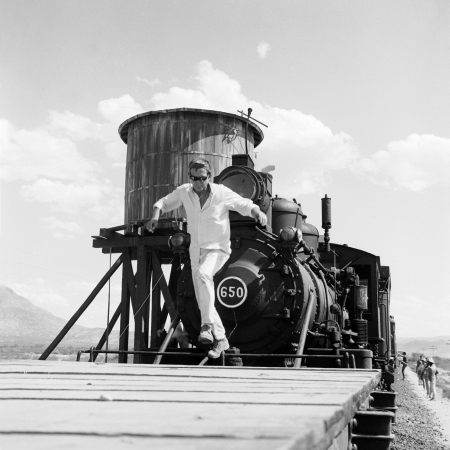 Sam Peckinpah sur le tournage. DR.
07:10 | Lien permanent | Commentaires (0) | Tags : sam peckinpah |
del.icio.us |
Facebook | |

Imprimer | |